Comfortable mobile homes near Lake Annecy
Mobile home rental
For more than 50 years, the Ferme de la Serraz campsite has been offering a wide range of mobile home rentals, close to the shores of Lake Annecy. The 2 or 3 bedroom mobile home rentals will allow you to spend a quiet and comfortable stay near the lake, in a family and friendly atmosphere.
Mobile home – all the comforts
Each mobile home has a beautiful covered terrace with table and chairs. The kitchen is equipped with a microwave, and all the necessary accessories: kettle, hob, coffee machine, crockery, fridge-freezer. The bathroom and the bedrooms with single or double beds offer you a pleasant stay where everything is provided for your comfort.
Quality beds in each mobile home
The quality of your sleep is very important to us, which is why we offer very good hotel quality beds in all our mobile homes. Sheets, blankets and pillowcases are available at an additional cost. There is a laundry room with a washing machine and dryer as well as a sanitary block. You can take advantage of the many services offered by the campsite. Do you feel like having a meal out? Make the most of our restaurant, which offers both takeaway and on-site meals. You can even order your breakfast! You can also hire bikes for your family outings around Lake Annecy. We have both classic and electric bikes.
Mobile home comparator ranges
Range Comfort
The Comfort mobile home range offers all the basic comfort for a family stay: kitchen equipment, comforter and pillows, welcome kit, etc.
Range Premium
The Premium mobile home range offers a larger living space and additional equipment: dishwasher, air conditioning, TV, plancha, etc.
Range Exclusive
The Exclusive mobile home range is our top of the range accommodation.
Take advantage of its living space from 75 m², and its many additional services and equipment: a master suite, 2 shower rooms and separate toilets, hotel service, cleaning, etc.
Criteria & comparison
Night Space
Luxury mattress 160*190
i
Washroom space
2 bathrooms and 2 toilets
i
Kitchen area
Living room, dining room
Terrace area
Services and options
Household Living environment
i
Cleaning at the end of your stay
i
Comfort
2 or 3 bedrooms
38 to 47 m² of living space
(mobile home and terrace)
Premium
2 or 3 bedrooms
50 to 55 m² of living space
(mobile home and terrace)
Exclusive
2 or 3 bedrooms
75 to 80 m² of living space
(mobile home and terrace)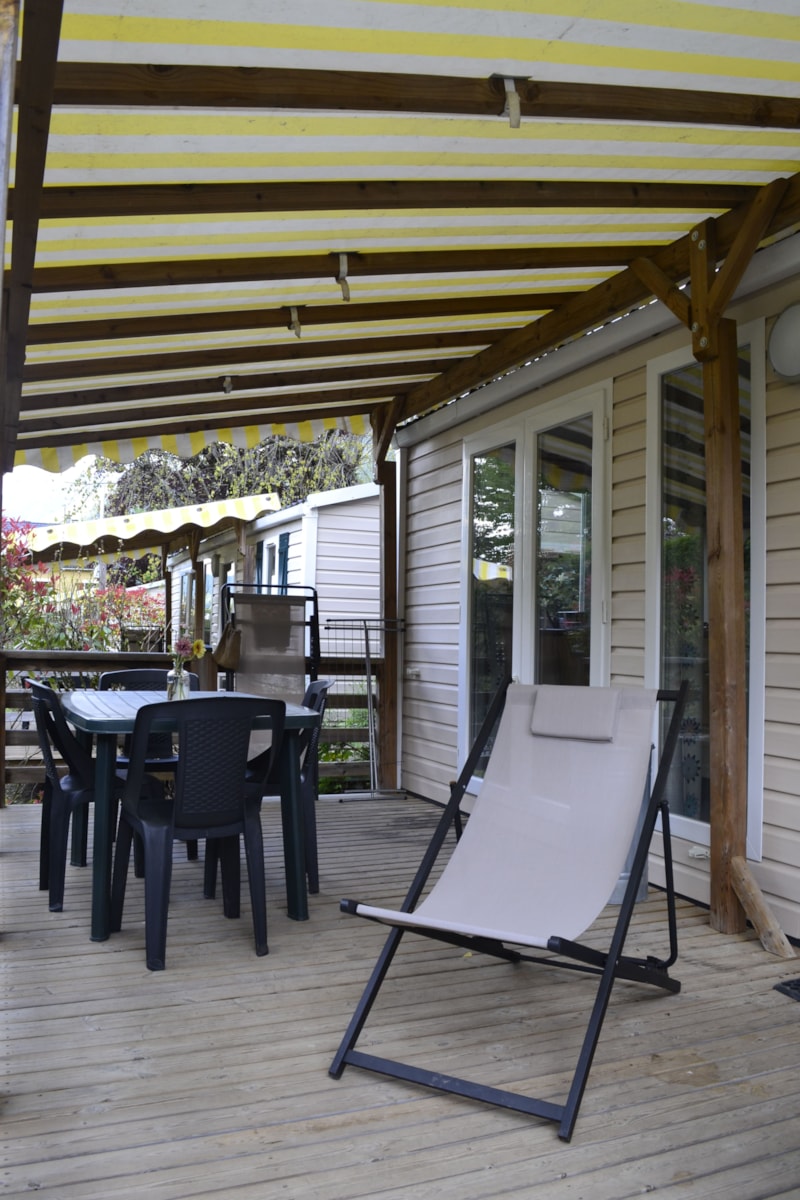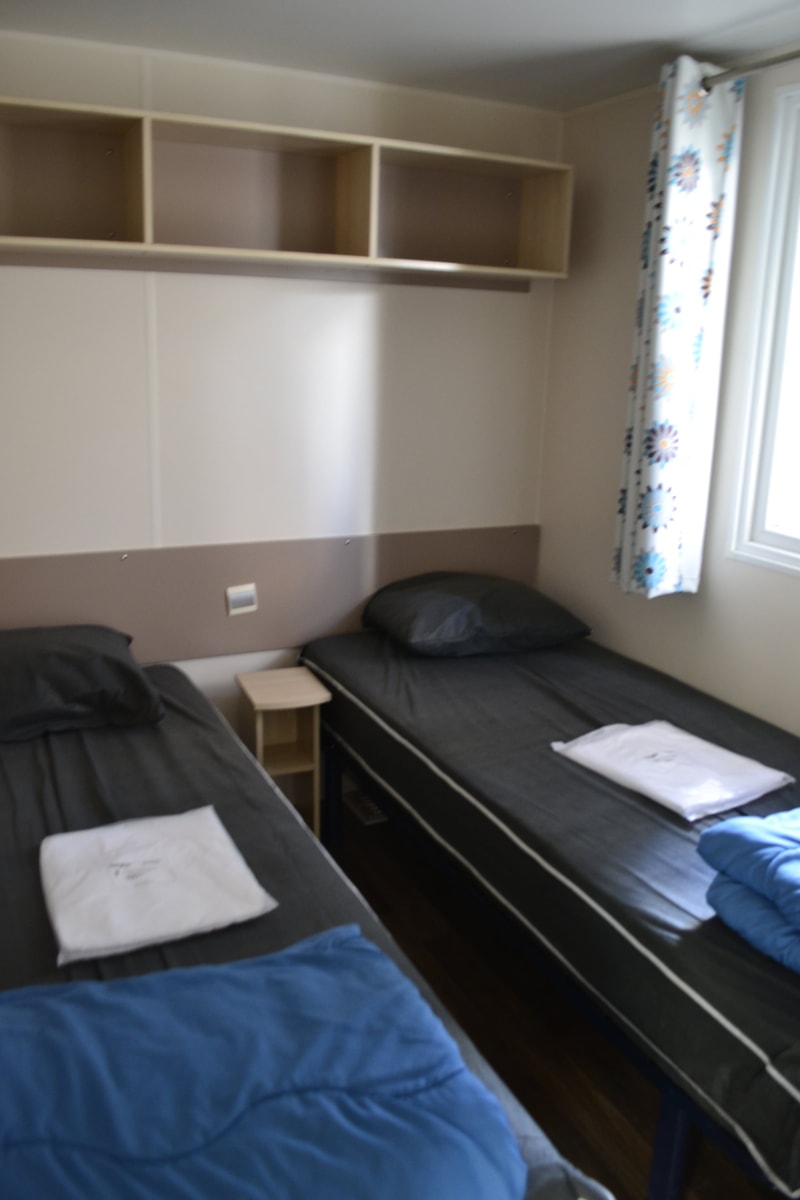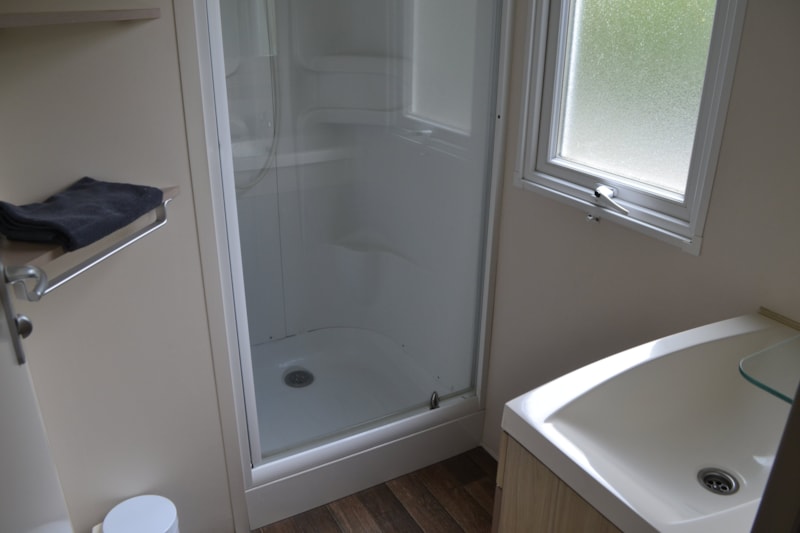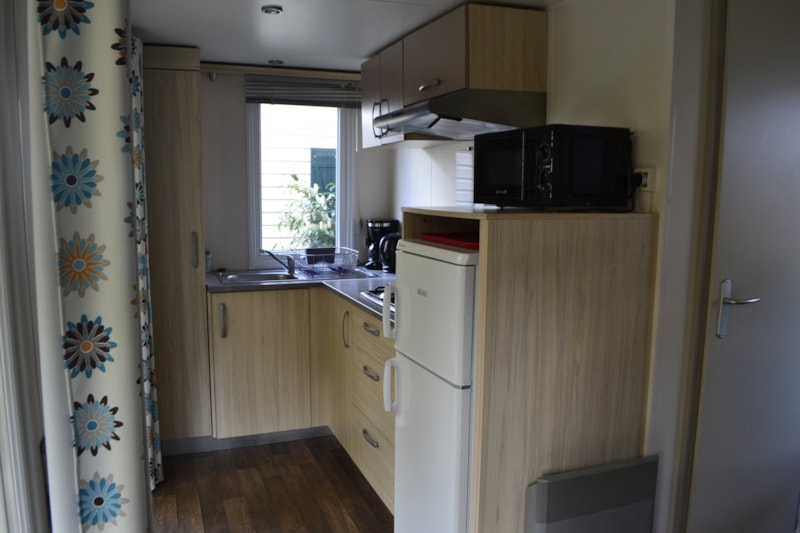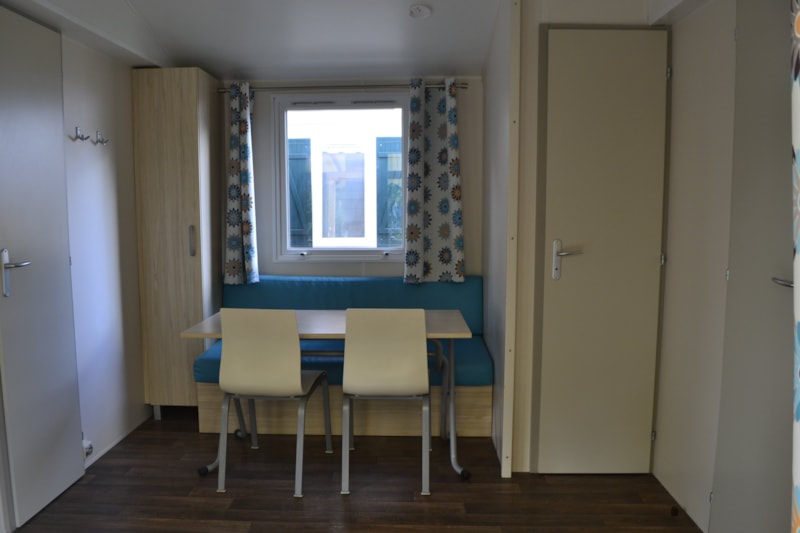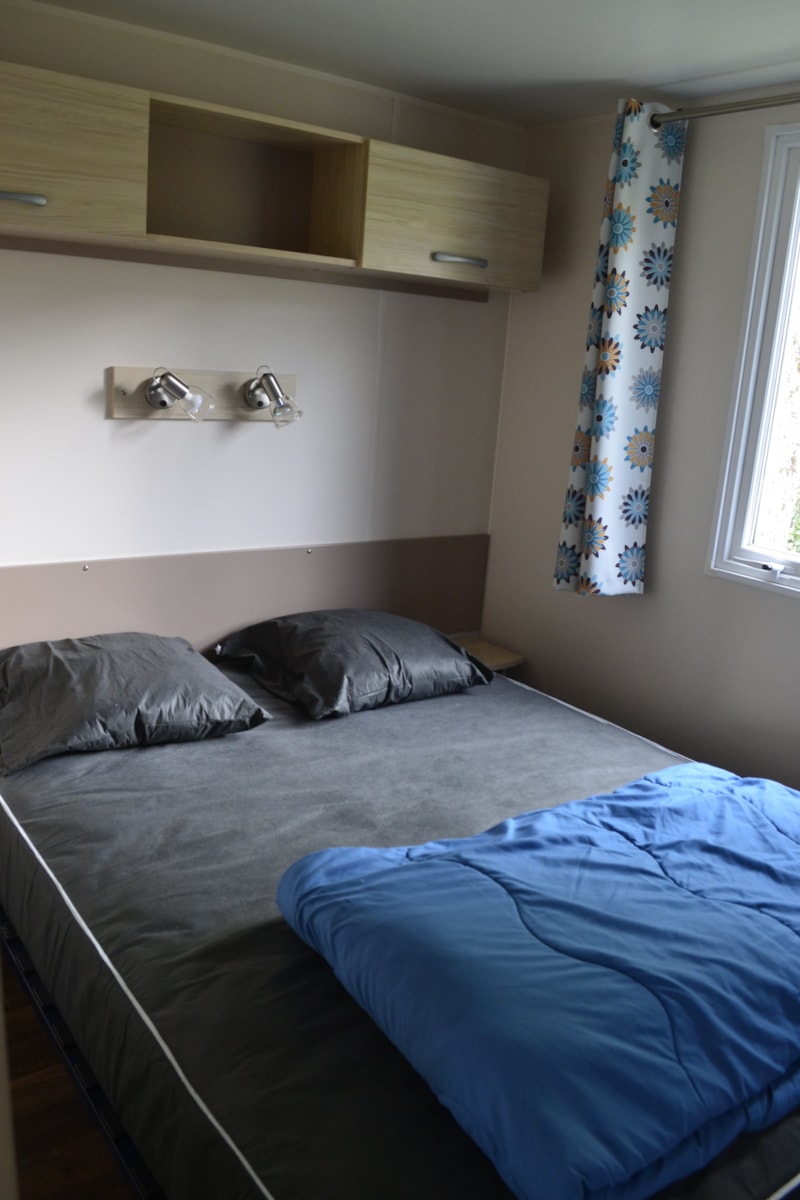 more details
Nos autres disponibilités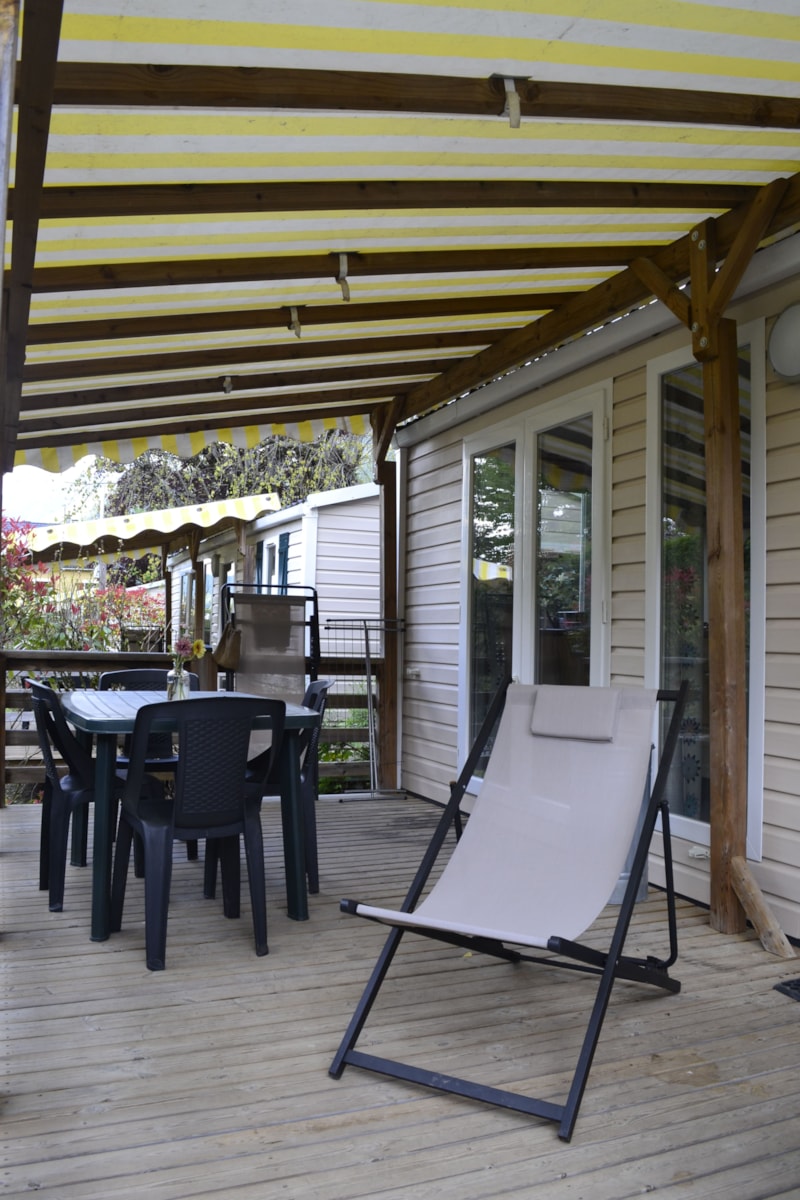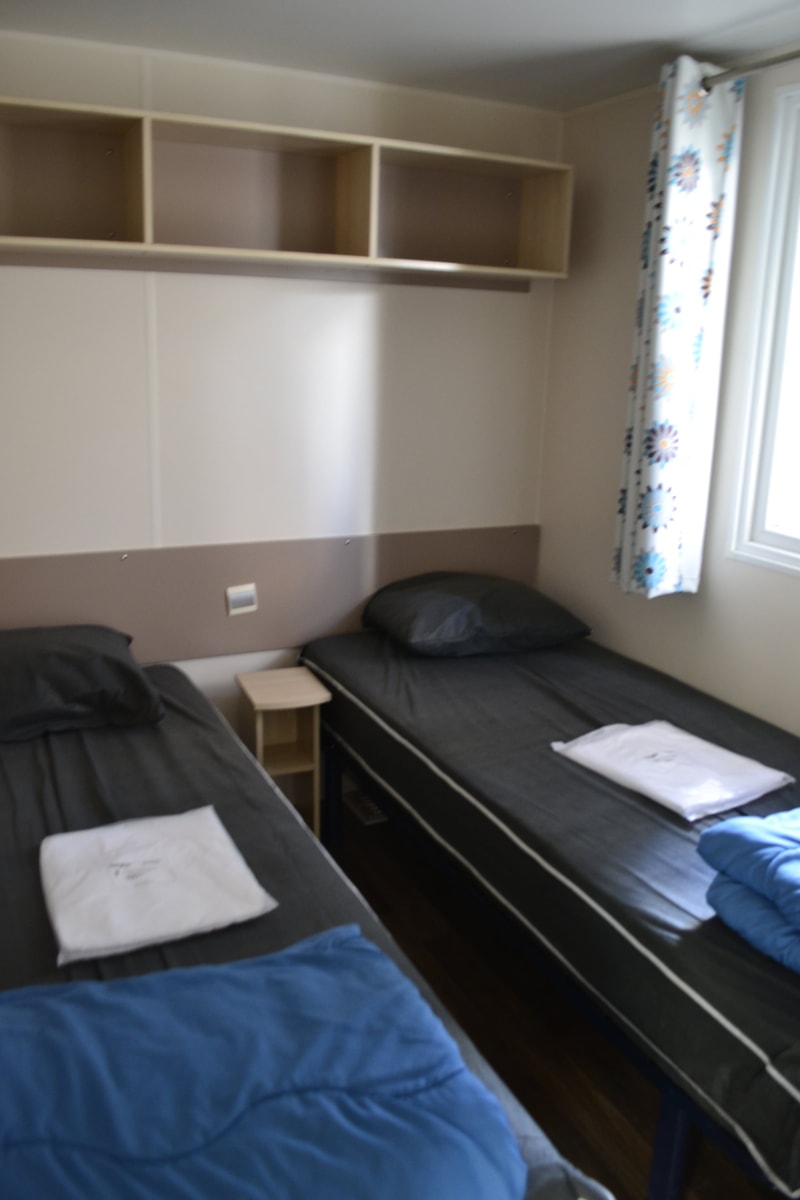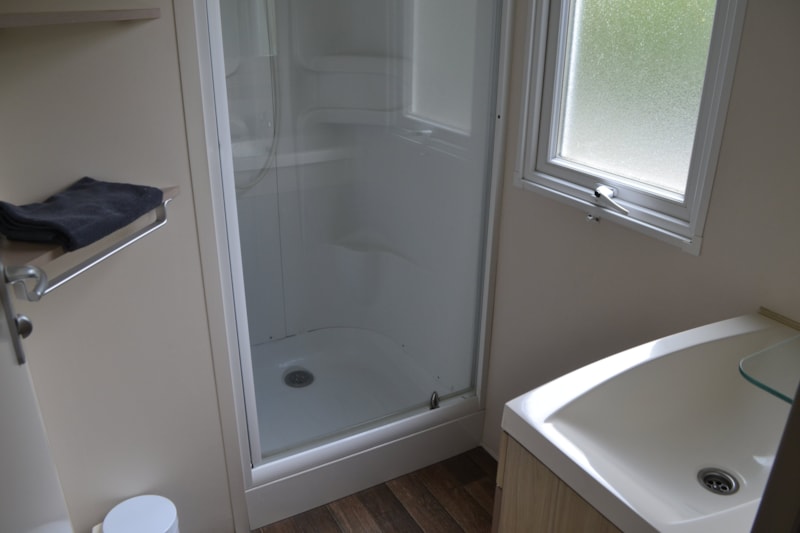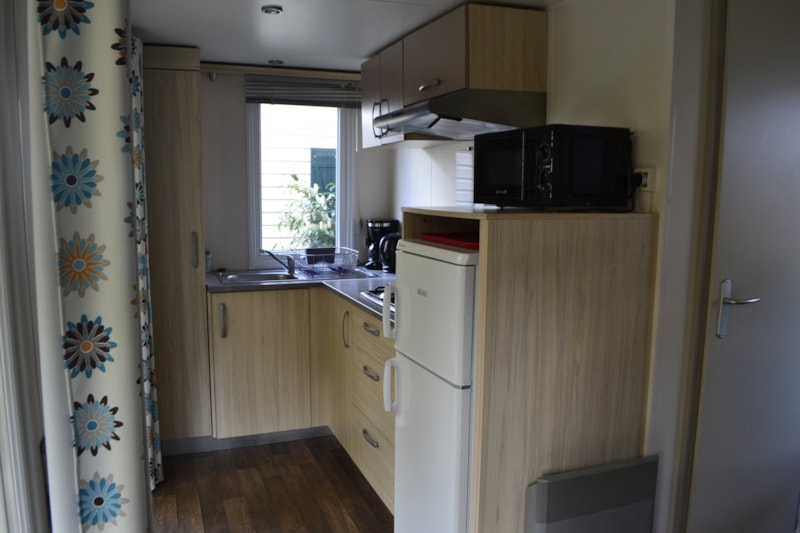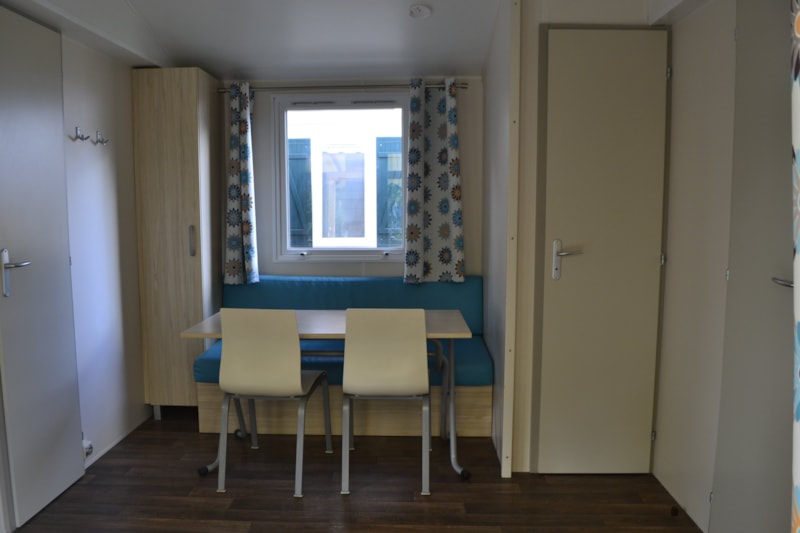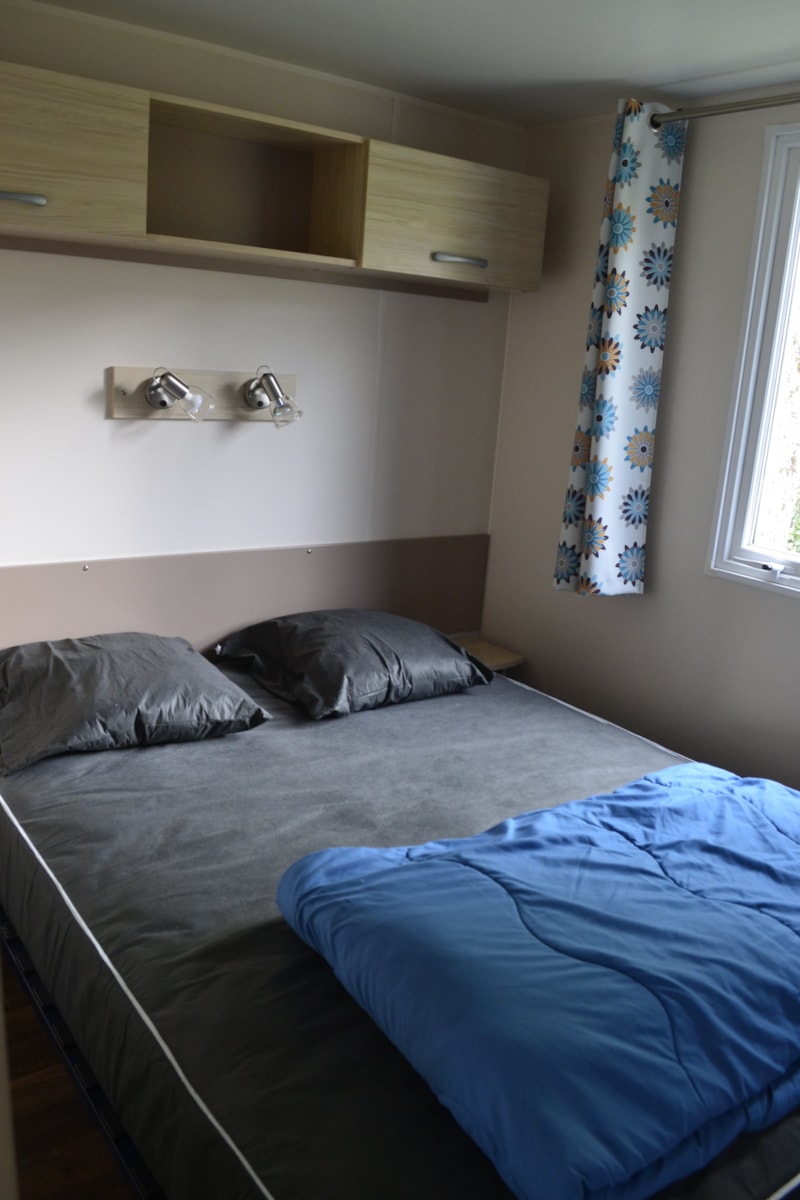 more details
Nos autres disponibilités