Ready for a cruise on Lake Annecy?
Why don't you take advantage of your stay with us to experience an unforgettable boat trip on board the Dragonfly, chartered by the Compagnie des Bateaux, of Lake Annecy! Embark for an adventure on the water.

Lake Annecy and its nearby activities
Our 5 ***** campsite located in the heart of the village of Doussard is only 3 minutes by bike from the cycle path. On the banks of Lake Annecy, this path gives you access to all the activities and amenities in the surrounding area.
La Compagnie des Bateaux

The Compagnie des Bateaux offers you a relaxing boat excursion on Lake Annecy which is renowned for its pure waters. On board you can enjoy a dinner and admire the superb panoramas of the mountains.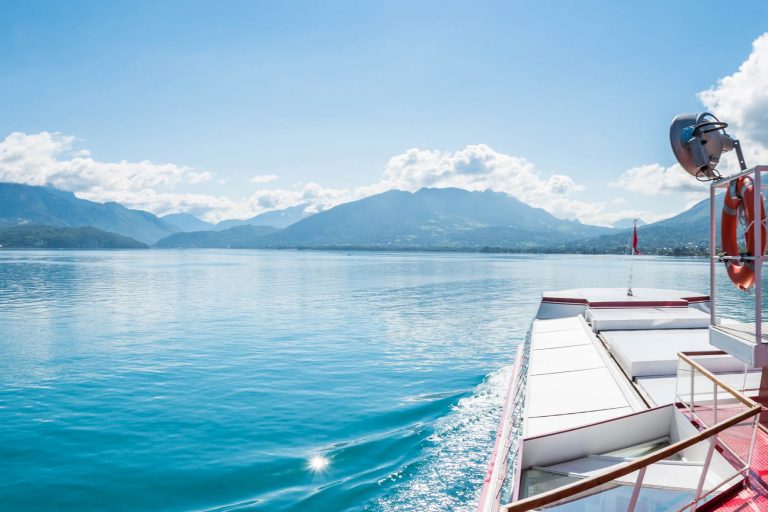 Accessible from the cycle path near la Ferme de la Serraz campsite , the Compagnie des Bateaux offers sightseeing cruises with or without meals. For more information, do not hesitate to contact us.